LODESTAR CONTAINERS LINES PVT. LTD
WELCOME TO LODESTAR CONTAINERS LINES PVT. LTD
---
International Freight Forwading
What is an International Freight Forwarder?
International Freight Forwarders are third-party logistics providers that offer professional import and exportinternational freight services to both individuals and businesses. In today's global economy international freight forwarding services have become a vital component of international trading, global import / export and international repositioning of raw materials/products. International Freight Forwarding services are conducted by a company with extensive experience in supply chain management that can contact carriers on behalf of customers to facilitate the reliable and economic movement of their customer's goods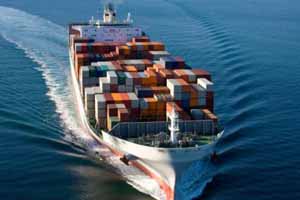 Freight Forwarding
LODESTAR CONTAINERS LINES PVT. LTD at the forefront of the freight forwarding industry providing a first class customer service to importers, exporters and industry.In order to provide our clients with a reliable total transportation solution, our services incorporate both airfreight and ocean freight on a door to door basis.Through our global network of partners we are able to providea vast range of services that cover anything from basic transportation to major logistics projects, all tailored to individual customer needs., thereby ensuring that our quality standards confirm to internationally accepted criteria.
Oceanfreight
Airfreight
Air/Sea Combinations
Customs Brokerage
Door Deliveries
Project Cargoe